Ocean view Club Suite
A little piece of heaven pointing towards the beach
4 people
688 ft²
1 King bed 1 double sofa-bed
Ocean View
If you are planning your next trip to Puerto Vallarta with a group of friends, or your whole family, this ocean view room in Puerto Vallarta will meet all your needs. It has a room with a large and comfortable king-size bed and a sofa bed for two adults in the living area.
This Puerto Vallarta hotel room has a fully equipped kitchenette, 2 bathrooms and a Jacuzzi to spend dreamy evenings without even leaving Club Regina.
If you are looking for Puerto Vallarta hotels for an incredible family vacation, the Ocean view Club Suite at Club Regina Puerto Vallarta is your ideal choice.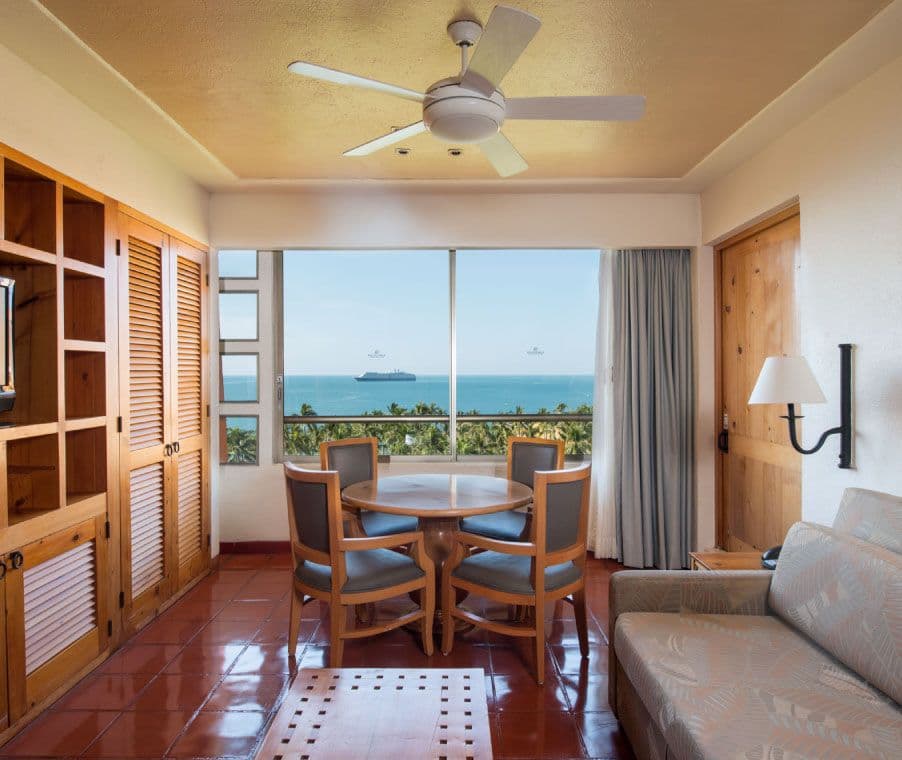 Balcony
Hot tub
Living Room
2 Flat screen TVs
Coffee maker
Safe deposit box
Fully equipped kitchenette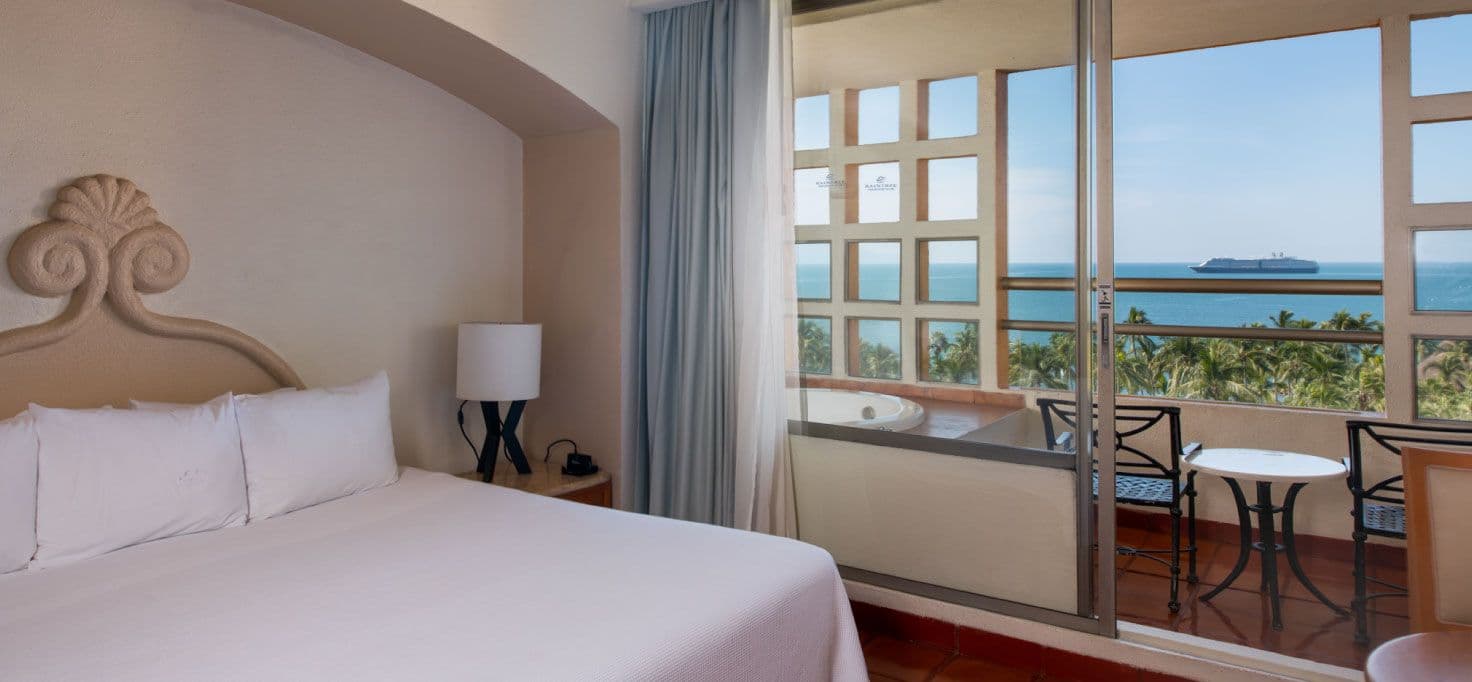 Subscribe to our
Newsletter